Stay informed about specials, closeouts, new products, and the latest trends in the retail industry,
exclusively
for Pulse subscribers.
Palay Display has a variety of
slatwall bullnose shelving
to choose from. Injection Molded Shelving...An answer to high priced display shelving. These retail bullnose display shelves have a 1 1/2" bullnose design, which creates a rich, attractive display. Our slatwall bullnose shelves are engineered to be extremely strong and durable and yet lightweight. They cannot chip as the color is impregnated throughout the entire shelf. The bullnose shelves accept slatwall, gridwall or slotted standard brackets. If you cannot find exactly what you are looking for please chat online or call and one of our knowledgeable store fixtures representatives will assist you with your slatwall bullnose shelving questions.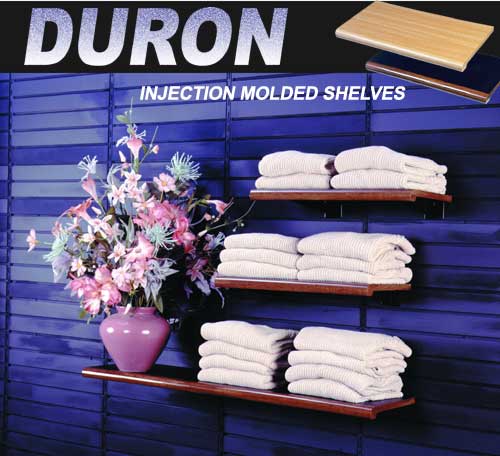 Slatwall Bullnose Shelves
Slatwall Bullnose Shelves are a great addition to your slatwall store fixture displays. Our Slatwall Bullnose Shelving is durable and strong. These lightweight slatwall bullnose shelves come in a variety of colors to choose from!
Our Slatwall Bullnose Shelving are injection molded. These shelves cannot show chipping as the color is impregnated throughout the entire shelf. No need to worry about wear and tear.
Use bullnose shelving on slatwall, gridwall, or slotted standard brackets. These Slatwall bullnose shelves are versatile and can be used on multiple store fixture displays. Our slatwall bullnose shelves have a 1