| Portfolio | F.A.Q. about Elements Layout & Design | Custom Fixtures |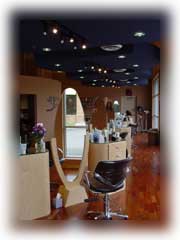 Elements Layout and Design combines the talents of our retail design and merchandising experts, along with our knowledgeable sales staff, to provide you with a competitive store layout and design package. Our experience of combining these talents together will lead to your project's success. Our experts will work hard to ensure your vision and ideas are brought from concept to reality smoothly and economically.
Complete Store Design
Fixture "Re-Sets"
Store Planning
Fixture Development
Wrap Counter Development
Point of Purchase Fixture Development & Design
Why should I have Elements involved in my project?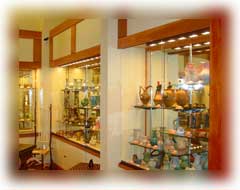 The answer is simple. Our Elements Division has experts working daily on retail layout and design projects bringing them from concept to reality. They pay attention to the details, whether it's working with your contractors to make sure electrical outlets are positioned correctly for your showcases, or that your wall sizes are correct for custom fixtures. You will have the comfort of knowing that your project is being handled professionally, and is given the individual attention your project deserves.
Our expert's knowledge in the beginning can pay huge dividends down the road.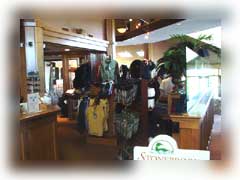 Take a second to consider the following: Why is it that a customer can walk into a store to purchase a single item, and end up walking out with a shopping cart full of merchandise? The answer is product placement, which is just one aspect our experts consider when developing your retail layout to maximize your selling potential. Why is it that your rows of merchandise should face a certain direction? The answer is security. By placing your rows of merchandise a certain direction, it can give your employees a direct line of sight from the cash register to keep watch for shoplifters, saving you even more money. By involving Palay Display's Elements Division in your project you can spend more time on other aspects of your business, and leave the layout and design to the experts!
From Concept...
The following gives you a glimpse of how your retail project goes from concept to reality. Although this is a summary of our Element's Premier Package, please be aware that each project we work on is unique.

Your retail layout or retail design project begins with a simple phone call, email, or live chat to one of our knowledgeable representatives. Your Palay Display Representative along with our Element's retail design merchandising experts will meet with you to begin gathering initial information about your project size, your ideas for the project, and a timeline. During this initial stage you may request a site visit to the project location, meet with your building contractors, or a meeting at our sales location in Bloomington, Minnesota, a suburb of Minneapolis, Minnesota, to visit with your Palay Display Representative in person. We encourage you to be as "hands on" or as "hands off" on the project as you would like. Whether you leave it up to Palay Display to generate your retail layout and retail design based on your ideas, or work alongside our design team each step of the way, you can be assured that your project is given the individual attention it deserves. This initial stage is meant to capture your vision for the project, and for you to have your questions answered.
We will bring concepts to reality smoothly and economically
Troy D. Drees - Design Director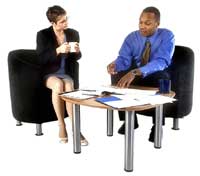 After the initial questions are answered and Palay Display has your vision captured, a project scope is determined.  This creates a point early in the design phase to make sure that nothing has been left out, prior to you receiving your detailed design proposal.
We will then present you with your detailed design proposal, which includes a preliminary floor plan. Your Palay Display Representative will also be available to talk you through the design proposal and timeline for your retail project.

Once your approval has been given on the preliminary floor plan. Palay Display will begin taking your design proposal concepts to reality. Detailed construction documents are developed which may include: a scale floor plan, store front, wall elevations, supplemental light and power plan; store fixture depiction, fixture recommendations, fixture schedules including wrap counter, or showcases; color and material schedules and sample board; recommendations for wall covering and floor covering; construction details of millwork, partitions, decor, lights and fixtures.
Your layout and design package is then completed and given to you along with a highly competitive and detailed fixture proposal based on the approved construction documents.
...To Reality
Palay Display is here to see your vision through. After having your retail design and layout package developed. We can help you with additional services such as recommending general contractors, on-site fixture installation, and shipping logistics.