Stay informed about specials, closeouts, new products, and the latest trends in the retail industry,
exclusively
for Pulse subscribers.
A premium perimeter wall system for today's changing display needs, Impact 48 is versatile, expandable, floor-standing and can be used most anywhere. Unlike traditional wall standard based systems, all weight is transferred to the floor, not the wall. Impact 48 perimeter wall system features tiered shelves, straight shelves, slanted shelves, and brackets for using standard round or rectangular tubing and accessories. If you have questions about our Impact 48 Perimeter Wall System please contact a knowledgeable Palay Display Representative.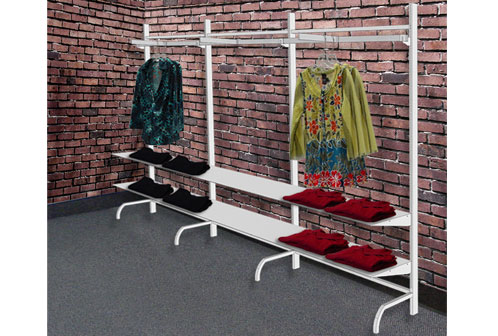 Please Move Your Mouse Over Images Above To Enlarge.