Stay informed about specials, closeouts, new products, and the latest trends in the retail industry,
exclusively
for Pulse subscribers.
Metal Cell Phone Displays - M.C.S is a breakthrough in electronic device presentation. This unique and versatile metal cell phone cradle system consists of heavy-duty punched metal cell phone displays with a silvervein finish. The cell phone and PDA display components adapt to any in-line cell phone store or cellular phone kiosk easily and effectively. Designed with security in mind, this system is made to accept cable retractors for device security. Mix-n-Match for endless configurations!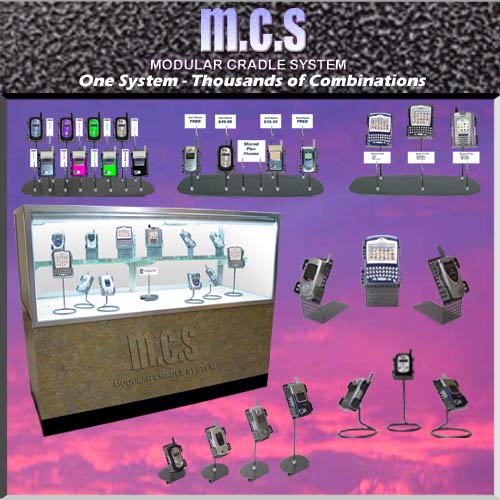 There are no available products under this category.