Stay informed about specials, closeouts, new products, and the latest trends in the retail industry,
exclusively
for Pulse subscribers.
Jewelry Display Cases are an elegant way to set up a retail jewelry store. Select the components you need and create your own jewelry store display case counters. A variety of Full Vision, Half Vision, and Quarter Vision jewelry display cases are available, including corner cases and even curved corner cases. These Jewelry Display Cases are the foundation on which to create an inviting retail jewelry store.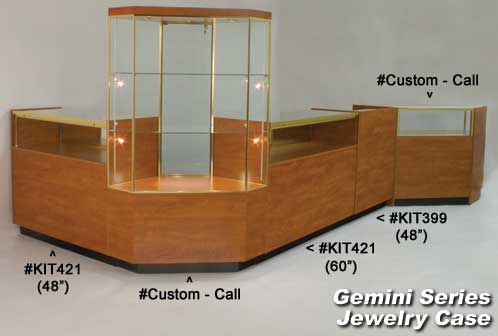 Please Move Your Mouse Over Images Above To Enlarge.