Stay informed about specials, closeouts, new products, and the latest trends in the retail industry,
exclusively
for Pulse subscribers.
Palay Display has a wide selection of
flexible mannequins
to choose from. Flexible Mannequins including adult flexible mannequins and childrens flexible mannequins also called kids flexible mannequins adds excitement to your displays. These unique, soft foam flexible mannequins have a flexible steel core, and may be bent to any position . . . dramatic or for that fun look. Pose these flexible mannequins to create a unique display and are also great to create re-enactments. If you have questions about our flexible mannequins please chat online or call and one of our knowledgeable representatives will assist you with your questions on your flexible mannequins. Palay Display has selling flexible mannequins and other mannequins since 1945.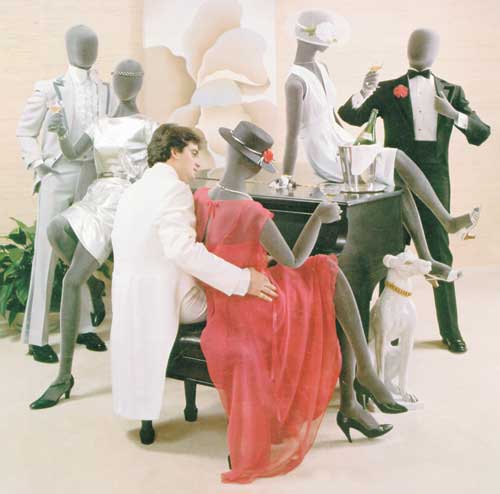 Flexible Mannequins for Retail Stores
Flexible mannequins offer retail store owners a great opportunity to create scenes within their store. These flexible mannequin store displays can be adjusted to any position. Our flexible mannequins have been featured in television series where re-enactment crime scenes are needed. There are many possibilities available.
Our adult flexible mannequins come in both a male flexible mannequin and a female flexible mannequin. Some of our adult flexible mannequins have removable heads which make the mannequin a headless flexible mannequin. The realistic adult flexible mannequins are very popular with museums and the military for showing gear such as firefighting gear and uniforms.
The adult realistic flexible mannequins also have fingers that bend to hold objects such as cell phones or something as small as a pencil. The flexible mannequins can be position to be seated or stand upright using the base. The flexible mannequins are also used in sports displays. Pose the flexible mannequin shooting a basketball or holding a tennis racket. Place the flexible mannequin on a snowmobile or ATV. The flexible mannequins can be used in many unique applications.
The realistic children flexible mannequins have arms and legs that bend to any position. Put several children flexible mannequins together to create a unique scene. The kids flexible mannequins are great for selling children's clothing or children's toys. Choose from several size children's flexible mannequins. The children's flexible mannequin can be purchased with head or with neck blocks. The kids flexible mannequin would make a nice addition to any retail childrens store or toy store.
Palay Display Store Fixtures has a sales staff ready to assist you with your adult flexible mannequins or childrens flexible mannequins also referred to as kids flexible mannequins. If you have questions about these mannequins or other store fixtures please contact us.